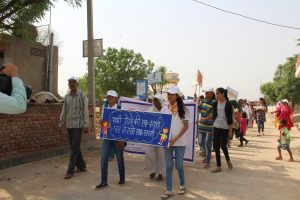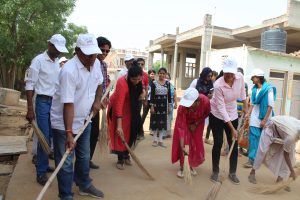 Cleanliness means keeping our body, mind and everything around us clean. There is a saying, "Cleanliness is next to Godliness" which implies being clean is a sign of spiritual purity or goodness. Keeping this in mind Youth Peace Foundation has started Health and Hygiene Campaign at Jaipur in village Dabla Khurd from May 2018.
At Dabla Khurd, villagers were facing challenges to maintain the cleanliness & hygiene due to lack of resources. With the efforts of team YPF, they have been able to recognise and channelize their energy to make Dabla Khurd an Ideal Village. YPF team has distributed Jute bags, dustbins, planted trees and educated people through rallies, meetings and video presentations for overall development of village. Local school children's actively participated and played a vital role in this campaign.
Villagers appreciated the efforts, as now they have a cleaner and greener village.